Manual Data and paper based Logs are no way to run a Brewery or Distillery
A lot of Breweries and distilleries that start out intend to use excel and paper based logs as method to manage the brewery. Of course this works at the start, its cheap, it's easy to use and most people know how to use excel. But what happens when you as a company and brewery start to grow? Paper based reports or just excel is no longer efficient and becomes more time consuming and tedious, along with being harder to manage.
Where do you currently stand? Here are some signs when you might need to consider that it's time to make a change.
Spending extra time having to check and recheck the manual data entry. Remember time is money.
Management may be losing control, not knowing who changed what.
Keeping track becomes a lot harder.
If you are having some of these problems and are looking to continue your growth as a brewery and company you should really consider making the switch to Orbis OPS-
As part of our Orbis OPS solution we offer a paperless factory module, where we enable you to eliminate paper based records, adopt a manufacturing process that is streamlined, efficient and cost effective.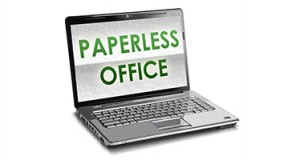 Our Operator Logs are the first step towards automation of the production process. They replace paper based logs with on-line data entry.
Logs can be created for all data entry processes in the plant and can be a combination of both manual and automated data.Paperless Factory provides online Logs, Forms and Reports for Manual Data.
Paper and Electronic excel sheets and logs are prevalent in manufacturing.
OPS automates these logs with electronic records and signatures.
Ease of use and configurability of spreadsheets is maintained at the UI while the                                                                         data is stored in the OPS database.
Manually logged data can be integrated with automatic data and retrieved, reported and analyzed.
Eliminate paper based records, adopt a manufacturing process that is streamlined, efficient and cost effective.
If you are ready to make this next step, do not hesitate to contact us, where our team of experts are at hand to help you and answer any queries or questions you may have.
You can also check out our online Paperless Factory brochure here- goo.gl/VGEqne
Please email us at info@orbismes.com for further information